Orange Education is a group of educationists, mentors and strategists who believe in bringing out tech-driven educational solutions for fostering the intellect of students and assist them to bridge with the practical world to unearth their talents.
With a futuristic vision – "To empower the learners with the best computer education, technical skills and coding that will unlock opportunities for a better India", Orange Education has evolved as a renowned brand.
The world has been moving rapidly towards new technology and better lifestyle. To keep up with these advancements Orange Education is moving forward at an equal pace. We are motivated by these changes to produce best tech-driven educational products that will enable the students and teachers meet their needs and achieve new heights.
Our role model, Late Shri Suresh Chander Gupta always wanted young Indians to be educated for the betterment of the country. With his endeavor, we have created an entirely new platform for education, which acts as a catalyst to simulate the young minds to dream big and accomplish pinnacle.
We have a variety of products like:
-TOUCHPAD COMPUTER BOOKS for K-12
-OGO (ORANGE GLOBAL OLYMPIADS) for School and National Level
– Mind Maps (Based on NCERT)
– TouchCode Coding Classes
Mr. Atul Gupta,
Chairman
He has experience of more than 3 decades in running a couple of companies successfully with interest in publishing industry in particular. Mr. Gupta managed the working of Saraswati House Pvt Ltd. in the capacity of Director from 1987 and Chairman cum Managing Director from 2003 till 2014. He has the distinction of taking his company's turnover from INR 3.0 crore in 2003-04 to INR 105.0 crores in a span of 10 years. His company delivered a growth of more than 30% consistently throughout his tenure as CMD. He is used to setting higher targets year after year and has been instrumental in taking the company to newer heights.
With his exceptionally good Interpretative & Analytical Managerial skills with vast & varied experience of 30 years in dealing with different Heads of Departments like Personal Administration, Finance, Marketing, HR & Publishing, he can manage and control any company with a work force of more than thousand employees and can take it to newer heights on his own.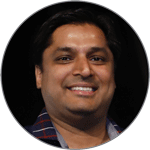 Ankur joined Rachna Sagar Pvt Ltd., then an upcoming publishing house in the capacity of Director as his first assignment in 2003 at the age of 21 years. Under Mr. Ankur Gupta's young & dynamic leadership, the company scaled new heights year after year and by time Mr. Gupta left the company in 2011, its turnover had shot up many folds. Mr. Ankur Gupta then joined another company namely, Orange Education Pvt Ltd., as its Director in 2011. Under his guidance, the company earned the distinction of being the very first company to arrange tie up with NASA and organized educational tours to NASA for children studying in Indian schools. He is used to setting higher targets year after year and has been instrumental in taking the company to newer heights. With his exceptionally motivating personality and high levels of energy combined with vast experience, he is capable of taking any company to newer heights on his own.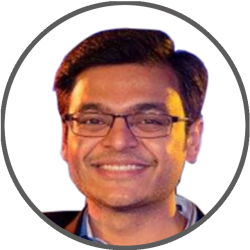 Vidit is an Economics Graduate from University of Warwick, London UK. He is a serial Entrepreneur. He has a keen interest in startups working in the field of Computer Science and Coding. He is a self-learner and a Tech Enthusiast from a young age. As director of Orange Education, he articulates a vision and relentlessly motivates in driving the vision to completion. He is a seasoned leader and enjoys ensuring that things run smoothly and comes up with creative solutions. Beyond his technical feats, his focus at Orange is implementing systems that will level up the entire team, allowing them to run at their most efficient.
Sandeep, with around two decades of experience, brings with him his analytical and strategic thinking taking organization to next level. He has demonstrated an excellence in education, K12, publishing, E-Learning, Ed-Tech and Travel industries. He has held progressive leadership position in organizations such as British Airways, Citi Bank, Educomp Solutions, Bharti Bhawan Publishers. His last stint was as CEO at EduLift Solution, Vice President E-DAC business for Educomp, and earlier to that Head of Curriculum & Product Development at Bharti Bhawan Publishers. Sandeep's core strength is in sales, market entry, growth strategies and on top of it is his solid business development capabilities. He is proud "Mentor of Change" at Atal Innovation Mission (AIM) with NITI Aayog, Government of India contributing significantly to bring change in the education system and developing creativity among school learners. He is a relentless learner and has numerous certifications under his belt and is also an alumnus of Institute of Management and Technology, Ghaziabad holding a business management degree.
Nidhi is a passionate educator with 22 years' experience. She is popular as a "Noteworthy Leader" and a "Technology-Pedagogy Expert" who has written over 50 computer books. She has also conducted a few training workshops on "Effective Computer Teaching Methodologies".
She holds postgraduate degrees in Computer Science and Project Management. She has worked with various publishers as Chief Editor, Managing Editor & Author. She has also been a computer teacher.
She has been honored with "Best Team Leader Award", "Best Editor Award" and "Outstanding Teacher Award" in some of her previous organizations. She is also one of the winners of "Seed of Knowledge Award" 2020 and "Nalanda Pride of Knowledge Award" 2021, "Global Woman Power  Award" 2022.
At Orange Education, she is managing and overseeing the production (textbooks and digital). With her positive energy and dedication to excellence, she leads the team and delivers unmatched products.
The team at Orange Education understands the true value of content. Our team includes:
Experienced

 

Academicians

 

who are practicing teachers or principals from reputed schools and colleges.
Skilled, dedicated and enthusiastic

 

editors

 

who go that extra mile to develop quality content.
Experienced and skilled

 

DTP operators, designers and digital artists.
Techno-savvy

 

Support engineers & Technology Coordinators.
Highly dedicated

 

sales and marketing professionals.
School education plays the most important role in a child's life therefore, it is our endeavour to articulate books that are both child-friendly and impart maximum knowledge to the children, maintaining the standards. A dedicated team of professionals in the domains of editorial, finance, marketing and sales constantly strive to move ahead.
#1
Research
Our authors are active principals, practicing teachers and HOD's from reputed educational institutes across the country who prepare updated, substantial and child-friendly content.
#2
Content Creation
Our pre-production team has excellent, experienced and skilled editors, illustrators and designers, who ensure that the books are of high-quality and have appropriate and correct information. We seek feedback directly from the schools to edit the content as per latest requirements.
#3
Enhancement
We make our books lively through animation to promote interactive and smart learning among children. We also provide teacher's material that help the teachers to consolidate a concept being taught in the classroom.
#4
Delivery
Our marketing team ensures timely delivery of books as per purchase orders.