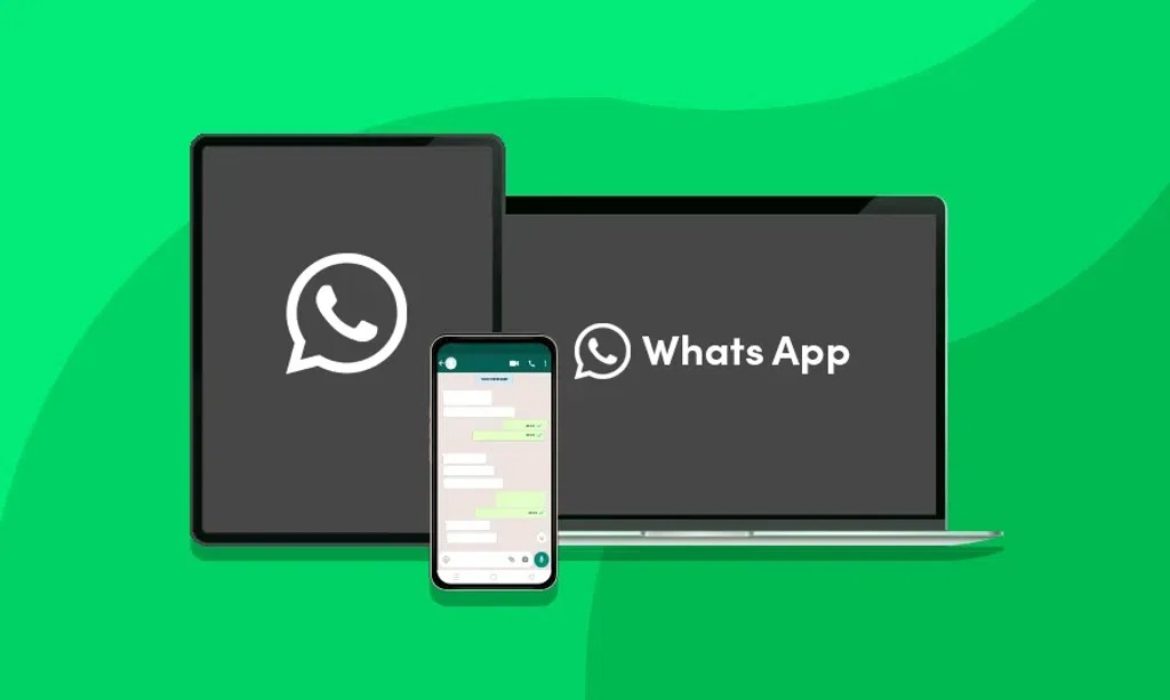 WhatsApp is said to be working on a new feature in which users will be allowed to chat with the same account on multiple phones. Yes, you read it right! Now a user will be able to use multiple devices such as phones, tablets, and computers and log in with the same account at all different devices.
According to the screen present in the beta version of the application given by the site WABetaInfo, the instructions given on the screen say, for registering a device that you will be using as a companion screen needs to be done by scanning a code present in your main phone. However, currently, it does not look like an actual code used for scanning.
Meanwhile, it has also been discovered in the previous beta version that devices can match the ability to synchronize the recent messages although there has been end-to-end encryption done. In order to "Register Device as Companion" this screen guides the users on how they can use the same WhatsApp account on different devices.
Till now these screens have only been found in the Android version of the application while the iOS users have to wait a bit longer for the same. With the emergence of this new feature Android users can now chat using secondary phones or tablets.
Talking about the iOS users it is still under process and not clear when they will be getting this same feature. However, this feature will not be completely new for the WhatsApp users as currently, the application supports the feature of using a single account on multiple devices through its linked device feature. But at the current time, this can only be done on computers and not on any other device, also it is available on both iOS and Android.
In the recent update of WhatsApp, the user can link five devices at a time including their main or primary phone. Also, it is very important that the WhatsApp account should be linked with a single number only and not with the multiple ones, if so then multiple devices linking cannot be done. Besides this, the update is useful for many people as they can also WhatsApp their close ones if their account is linked with any of their devices even if they do not have a primary phone.
However, according to WABetaInfo, the availability of the Companion feature is still unknown but once it is fully tested and ready to be released the company will publish an article regarding how to use it with all the rules and regulations.
Source: https://news.geeksforgeeks.org/technology/whatsapp-to-launch-multi-phone-tablet-chatting-feature
Google recently announced that for keeping their users' personal information safe they are taking a very important step. According to Google, they will be removing personal information of the user such as phone number and address from the search results. Before this feature, almost all the personal details of the users were visible thus letting the fraudsters steal their identity or money and misuse them accordingly.
But now the users can secure their profile by asking Google to stop showing such URLs that show any of your personal information that could lead anyone to your bank account or house. In a blog post, Google also said that they are giving people new options just because,
Although Google already provided this feature earlier also where people were allowed to request the removal of their sensitive information so as to save themselves from any kind of fraud. Now the company is only expanding this policy where the user can request for removing their additional information like email address, address, and phone number from the site as well as search results.
So how will the process of removal of personal information from search results work?
As per the blog post shared by Google the company when receiving any request by the user for the removal of personal information, they do check and evaluate the content present on the web page properly and also make sure that none of the information there is hampered. After that Google imperatively checks that the details which are being asked to remove are not part of any government records or official sources and if it is the part of any such source, then the removal is not done.
However, most people think that if the information is removed from Google then everything is safe, but things do not work like that and the information is likely to be present on the internet. Therefore, it is important that you always check the information that you are uploading on the internet as any information can be misused. Also, in addition to this new update, a new policy has been rolled out by the company that people who are under 18 should remove their images from the Google search results for safety purposes.
Source: https://news.geeksforgeeks.org/technology/google-to-remove-personal-information-from-search-results
It announced the plan last year, making Internet Explorer 11 its final version. Internet Explorer debuted on Windows desktop computers in 1995 and by 2004, had cornered 95% of the market. But now, Google Chrome, Apple's Safari and Mozilla Firefox are dominant. Users wanting to stick with Microsoft are being directed to Microsoft Edge, launched in 2015, alongside Windows 10.
Internet Explorer's popularity was dented by the launch of faster browsers such as Chrome and Firefox, as users seized on new applications to navigate platforms including Google Search, Facebook and YouTube.
Mobile and tablet internet usage overtook desktop worldwide for the first time in October 2016, according to independent web analytics company StatCounter.
And earlier that year, StatCounter saw Google Chrome account for more than 60% of desktop internet usage worldwide, with Internet Explorer and Edge's combined share of the desktop market narrowly falling behind that of Firefox for the first time.
Edge retains an inbuilt "IE mode" for developers and those seeking to access legacy applications.
Microsoft says access to its legacy desktop browser will be maintained on older versions of Windows, including Windows 8.1, Windows 7 Extended Security Updates and limited versions of Windows 10.
And Internet Explorer's legacy is sure to live on after its retirement, having come pre-installed on Windows computers for more than two decades.
In 1995, Microsoft co-founder Bill Gates said the launch of Windows 95 – and Internet Explorer with it – would form part of the technology giant's efforts to ride the "internet tidal wave".
While his vision of "a microcomputer on every desk and in every home, running Microsoft software" might now seem reminiscent of a bygone era of dial-up internet, Internet Explorer is set to be remembered as one of the key tools that shaped the way the internet is used and accessed even today.